Silent/Live Auction Donation Form
Since 1956, the Ventura County Medical Resource Foundation, with the generous support of the community, has been able to provide student healthcare scholarships, dental and medical programs for children from low-income families, assessment and treatment for drug-exposed infants and children, chronic disease care and health care screenings to low-income seniors, and state-of-the-art medical equipment at hospitals and their ambulatory care clinics. Without quality health care, everyday life becomes daunting from taking care of family, to attending school or work, to being a productive member of the community.
We are asking for your help – many new items are needed for our Silent and Live Auction to make this event a continued success. Below is the Auction Item Donation Form, please fill out and return at your earliest convenience.
If you have any questions, please feel free to contact VCMRF at 805 641-9800.
Download the 2018 Fainer & Tauber, MD Awards Auction Donation Form:
2018 Fainer & Tauber, MD Awards Auction Donation Form (PDF)
2018 LIVE AUCTION PACKAGES:
Live Auction Item                        Art & Design
You will receive a Two-hour Design Consult with Alicia Maris, Ethan Allen Designer.  Alicia's credits include award-winning advertising campaigns as well as renovation and interior design for homes nationally and globally. Additionally, this package includes a Custom-Framed Giclee – Custom Framed Art, from Ethan Allen.  The piece is titles Summer's Bouquet, and it is original artwork by American painter Dale Payson, a long-time New Yorker, attended the School of Visual Arts over a ten-year span in the 1960s. Payson's still life paintings literally explode off the canvas. By subtly flattening the perspective, she brings the background forward to create a powerful statement. Her use of color is unbridled, bold and refreshing.  This art is a giclée with a white frame and measures 49 3/8" X 49 3/8".  The art is framed with a minimal 3/8" recessed framed.
Combined Value: $1,500 
Live Auction Item                        Girl's Night Out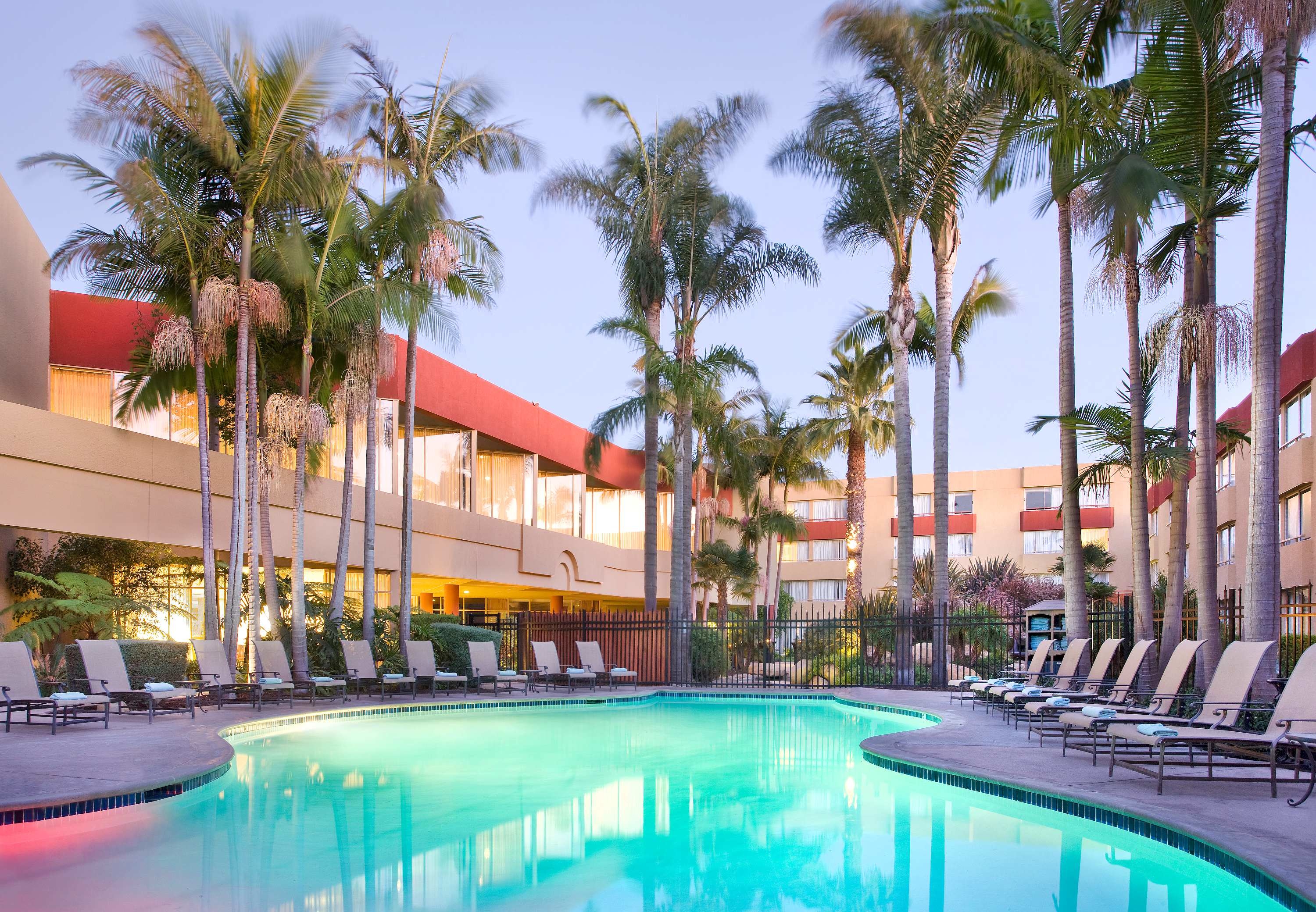 Slumber party for 8-10 young girls and their chaperones, including a gala pack & gift cards for a meal at In-N-Out Burger.  Enjoy a one-night stay in two rooms, next to one another, at the Ventura Beach Marriott.
Value: Priceless
Live Auction Item                          Golf Package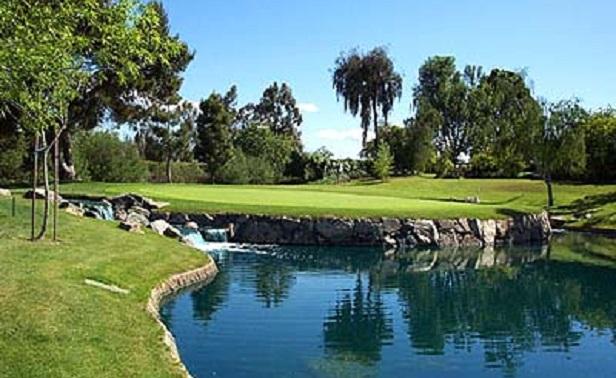 Golf for 4 including carts at:
Value $2,000
Live Auction Item            Play, Stay and Inn-Dulge in Ventura County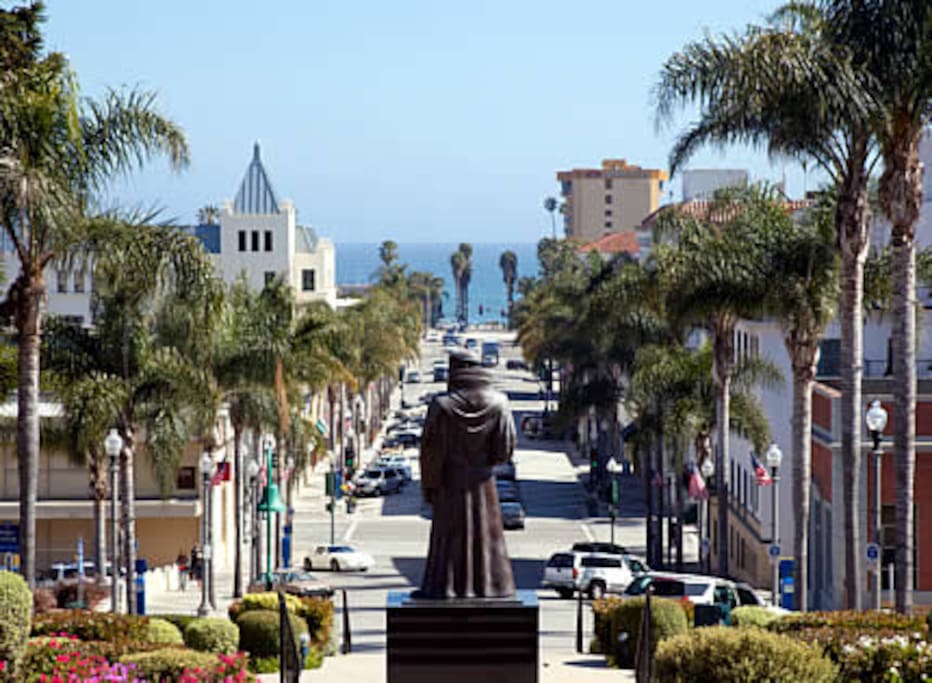 Enjoy a one-night stay, in an Executive King Suite with an ocean view at the Crowne Plaza Ventura Beach Hotel, before taking a walk on the beach in front of the hotel.  That evening enjoy fine dining and music at the Café Fiore,  located in historic downtown Ventura, using a $100 gift card.  The next night's stay is at the historic Lavender Inn, in Ojai, where you will enjoy the beautiful Provence Cottage, where French doors from both the living room and bedroom open to a private garden.  The cottage includes a fireplace, king size bed, kitchenette, 2 TVs, DVD, stereo, wireless internet, and complimentary wine and cheese, as well as an organic breakfast in the whimsical garden. This stay also includes a bottle of wine from Topa Mountain Winery  and a gift certificate for wine tasting for 4 guests.
Value $1,000
Live Auction Item                        Escape to Huatulco, Oaxaca, Mexico
Escape to the southern pacific coast of Oaxaca, Mexico, and enjoy the serenity of Huatulco which boasts 9 bays and 36 beaches and received the Earth Check Gold certified destination award.  You will stay at the private, exclusive Celeste Beach Residences & Spa.  Celeste is hidden in a small naturally protected bay that offers a collection of 21 luxurious beachfront residences, providing services and amenities of a 5-star hotel.  Services include daily cleaning, concierge services, discounted transportation by Black Cab (bid winner only pays $150 round-trip if they choose to use their services) to and from LAX, and transportation will be provided to and from the airport in Huatulco to Celeste (suggested gratuity is $6), access to fine dining restaurants, pool and jacuzzi, snack bar, gym, yoga studio and spa, elevator access, steam room, and personal wine cellar.
Travel dates are for 2019, to be discussed with donor – need to have valid passport -*the bid winner will need to purchase airline tickets*
Donated by Deirdre Frank, Esq.
Value $7,000   
Live Auction Item                                   Fire House Feasts    
Experience the fire station tour provided by the Oxnard Fire Department.  They will host a group up to 8 for a special evening brought to you by our firefighters who will prepare a delicious home cooked meal!  Additionally, you will also get to experience a fire station tour at Station #57 in Somis, and they will host a group up to 6 for a special evening. 
Donated by the Oxnard Firefighters Association & by the Ventura County Fire Department. 
Value: Priceless
Live Auction Item                     Estancia Ranquilco, Patagonia, Argentina 
Enjoy a one week stay for two adventurous travelers, seeking a first-class and unique experience at Estancia Ranquilco – a 100,000-acre, family-owned horse and cattle ranch amongst beautiful and rustic accommodations.  If you are looking for solidarity and peace, as well as a plethora of activities and breath-taking views – this is the trip for you!  The ranch is nestled in the high country, surrounded by lakes, waterfalls, meadows and hot springs.  Dine on delicious farm to table food from organic gardens, experience Argentina beef, and sip spectacular Malbec wines.  Horseback ride in the foothills of the Patagonia Andes, fish from a river overflowing with trout, take a cooking class, or spend an enchanting night around a campfire with the gauchos. 
**Travel dates are available either at the end of November 2018 or the first seven days of April 2019 - need to have valid passport and the bid winner will need to purchase airline tickets**
Donated by Ashley & T.A. Carrithers
Value: $7,000        
Live Auction Item                        Dinner at the Ranch
This priceless experience is for six people who will join Ventura's favorite Luv Wrangler and Cattleman Richard Atmore at the ranch and home of him and Bonnie.  Nestled in the foothills above of Ventura you will be treated to a farm to table menu as you take in the breathtaking scenic vista. Date for "Dinner at The Ranch" to be agreed upon by donors and the lucky winning bidder of this wonderful live auction item.
Donated by Bonnie & Rich Atmore
Value: Priceless
 Live Auction Item                   Big Bear Experience
Big Bear is a dream destination whether you want to escape and relax or tackle the great outdoors! Enjoy 3 days and 2 nights in a 5,000 square foot house that sleeps up to 16 people in beautiful Big Bear Lake – Southern California's largest recreation lake.  This fully furnished custom home includes two beautifully decorated master bedroom suites with oversized jacuzzi tubs, fireplaces and walk in closets, a gourmet kitchen with cookware included, and a professional caliber pool table. The house comes with everything you need; all you need is your toothbrush!
**Guests must meet with the Management Agent to sign an agreement and get the keys and a pass code for the alarm system.  Guests must provide a $1,000 security deposit via credit card and pay a $250 cleaning fee. Availability is for the period of 1 year following the date of the event (9/6/18) subject to prior reservations and some dates may be restricted**
Donated by Big Bear Pacific on behalf of Los Robles Homecare
Value: $3,000                           
Live Auction Item                      Escape to the Wine Country
Enjoy a two-night stay in complete luxury at Starfire Vineyards, a beautiful 4-bedroom French Country Manor House nestled in its own private vineyard just minutes from Santa Ynez in the heart of the Central Coast wine country.
Subject to availability.  Rental Agreement required.  Expires on 12/31/18.
Value: $2,000 / Minimum Bid: $1,000